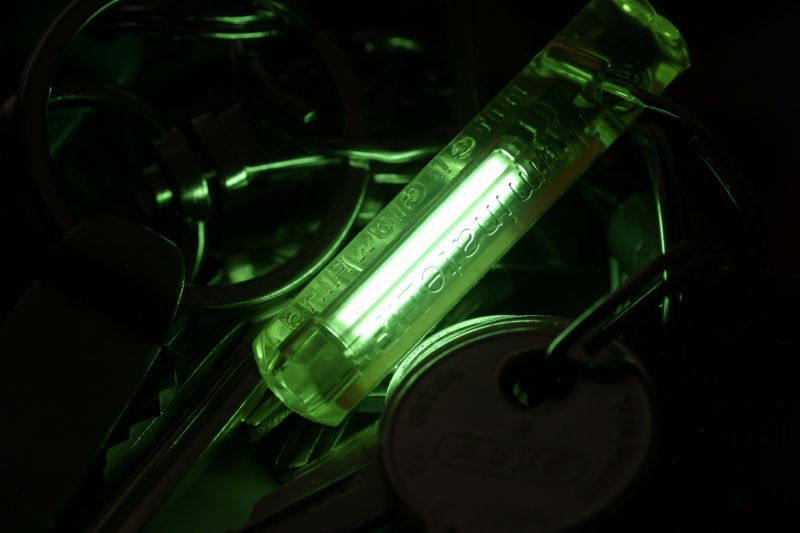 What is Tritium?
First discovered by Mark Oliphant, Ernest Rutherford and Paul Harteck in 1934. It is a radioactive isotope of hydrogen mainly used in research activities, neutron generators and fusion reactors.
Tritium is an isotope of Hydrogen with 2 Neutrons & 1 Proton, Deuterium has 1 neutron & 1 Proton and Hydrogen has 0 Neutron & 1 Proton. Our devices utilise Tritium in its gaseous form.
When exposed to fine phosphor, a continuous light output is achieved.
Different phosphors emit different coloured light when exposed to tritium. There are currently nine visible colours available in our product range.
It is everywhere
As a form of hydrogen, it is naturally found in air, water and you likely have some of it in your body right now.
How is Tritium made?
Naturally – When cosmic rays interact with nitrogen or deuterium in the upper atmosphere, it forms Tritium and carbon. The Tritium will then fall to earth in the form of rain giving us the natural form of the radioactive chemical.
Artificially – Tritium is achieved by bombarding hydrogen with neutrons in an accelerator or a nuclear reactor.